Teaching Speaking: Fundamentals 1
by karina rodriguez alejo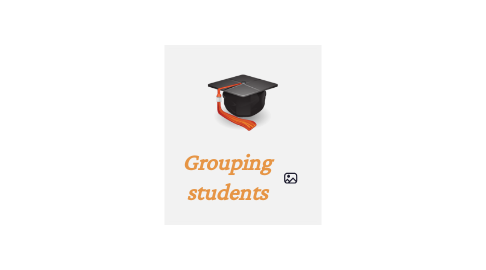 1. Reading Guide
1.1. How we must apply and in what specific moment can teach ability speaking
1.1.1. vocabulary & structure
1.1.2. speaking controlled (repetitions) & the context
1.2. various situations
1.3. Strategies for developing speaking skills
1.3.1. using minimal responses
1.3.1.1. is to help them build up a stock of minimal responses.
1.3.1.2. they are predictable, often idiomatic phrases to indicate understanding .
1.3.2. agreements
1.3.2.1. doubts
1.3.3. other responses to what another speaking saying
1.4. IT ALLOWS T TO RESPOND TO INDIVIDUAL SS DIFFERENCES IN TERMS OF PEACE OF LEARNING, LEARNING STYLES AND PREFERENCES
2. Recognizing Scripts
2.1. a script to remember what Students have to say in transational exchanges:
2.1.1. greetings, apologies, compliments, invitations and another functions
3. Using language to talk about language
3.1. Instructors can help Ss to overcome the reticence when they don´t understand the speaker
3.1.1. use the clarification phrases
3.1.2. by responding positively
4. Developing speaking activities
4.1. Teacher needs to combined structured output activities and allow for multiple forms of expression
4.1.1. STRUCTURED OUTPUT ACTIVITIES
4.2. information gap and jigsaw activities
4.2.1. information gap: by obtaining missing information- this activity have a real comunication
4.3. -one panel from a comic strip
4.3.1. - one sentence from a written narrative
4.3.2. -one photo from a set that tells a story,
5. Communicative output Activities
5.1. COA allow students to practice using all of the language in situations that resemble real settings
5.1.1. role-play and discussions
5.2. -before : brainstorm vocabulary and grammar.- Set a goal or outcome: Be sure the students understand what the product of the role play should be. -prepare carefully: the situation is understood by students.
5.2.1. during: use card flash, keep groups small, -Be present as a resource, not a monitor: Stay in communicative mode to answer students' questions. -Allow students to work at their own levels:
5.2.2. AFTER: give feedback on grammar or pronunciation problems you have heard
6. Types of skill according with (Bygate 1987-5)
6.1. basic, lower level motor perceptive skill.
6.1.1. such as how to produce phonemes or use irregular verbs forms
6.1.1.1. in the classroom there a wide variety of activities pass for speaking
6.1.1.1.1. -test speak: the teacher is only concerned with practicing grammar and develop communication on a topic