NUMBERS AND QUESTIONS THAT INCLUDE NUMBERS IN THEIR ANSWERS
by Deisy Martinez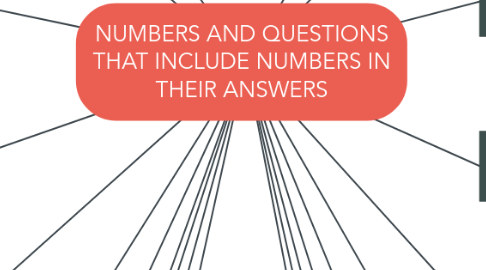 1. What day is it?
1.1. TODAY IS MARCH 16, 2018
2. How many days does the month of October have?
2.1. OCTOBER HAS THIRTY-ONE DAYS
3. What time is it?
3.1. it's half past six
4. What numbers do the boys have on the shirts?
4.1. THEY HAVE THE NUMBER SEVEN AND THREE
5. How many letters are there on the table?
5.1. AT THE TABLE THERE ARE TWENTY THREE LETTERS
6. How many chairs are on the table?
6.1. THERE ARE FOUR CHAIRS ON THE TABLE
7. How many pencils are in the glass?
7.1. THERE ARE THIRTY TWO PENCILS IN THE GLASS
8. How many girls and boys went to class?
8.1. IT WAS TWELVE BOYS AND ELEVEN GIRLS
9. How many books are on the shelf?
9.1. THERE ARE FORTY THREE BOOKS
10. How many glasses?
10.1. There are seventeen glasses
11. What is your phone number?
11.1. My phone number is 3035098
12. What is tomorrow's date?
12.1. TOMORROW MARCH 17, 2018
13. When is your birthday?
13.1. MY BIRTHDAY IS APRIL 2
14. How many students are there in class?
14.1. THERE ARE TWENTY THREE STUDENTS
15. How many weeks are there in the year?
15.1. One year has fifty weeks
16. How many teachers are there in the school?
16.1. THERE ARE FOURTEEN TEACHERS
17. How many objects are on the wall?
17.1. There are five objects
18. What day is halloween?
18.1. 31 October
19. HOW MANY DEPARTMENTS DOES COLOMBIA HAVE?
19.1. IT HAS THIRTY-TWODEPARTMENTS
20. HOW MANY CITIES DOES COLOMBIA HAVE?
20.1. IT HAS 1118 CITIES
21. What year next to 2018?
21.1. THE NEXT YEAR IS 2019
22. HOW MANY MONTHS DOES A YEAR HAVE?
22.1. twelve months