6 steps to do upon collection
by Naanthiney DaughterOf Chandra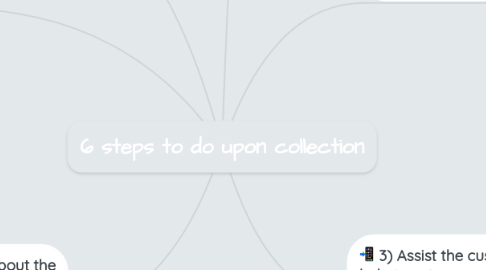 1. 1) Greet the customer with smile
2. 2) Explain the diagnostic report
2.1. Explain the problem indicated by the customer.
2.2. Explain the old SN and new SN. (WUR)/ the part replacement details (SUR).
2.3. Explain the warranty limitation. (Apple Limited Warranty/90 Days Warranty by Apple/90 Days Warranty by Apple for Replacement Part Only)
2.4. Share the information that the WUR replacement unit is original by Apple not a refurbish units
2.4.1. Circle up the "new" word from the Apple statement on the RCS.
2.4.2. Before setup: At the setup page, click on "i" icon at the bottom right - Regulatory - MCMC icon.
2.4.3. After setup: Settings - General - About - Regulatory - MCMC icon.
3. 3) Assist the customer if they required help to set up
4. 4) Get the customer's signature, name and collection date
5. 5) Show the poster and explain the survey form
6. 6) Ask the customer's feedback about the service provided
6.1. If the customer is complaining about the staff service, you may put a remark at RR and inform that you will highlight to the management.
6.2. If it is regarding product quality, inform that the customer can comment on the survey form.
6.3. Explain to the customer that the survey form is purely about you as you're the last person who served him/her.
6.4. Mention your name, write down your name on the RCS and ask the customer to rate "Very Satisfied" with your Service.
6.5. Inform the customer, this rate will help in your Performance
6.6. Inform the customer to write your name on the survey form' s notes, or else the marks will not assign to you.