tms web resources
by
The Media Spot, LLC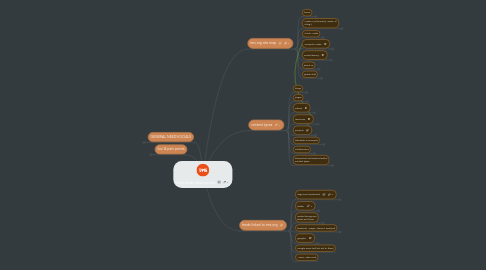 0.0
stars - reviews range from
0
to
5
hub for all tms work in the field, and resources we recommend.  most of this is already there.  if it's not, I'll be creating it when things are in place, or providing the RSS links, embed codes, etc.
home
"notes"??? (formerly "news" or "blog")
"tools" index
"projects" index
is this a separate content type? what about videos that belong here?
media literacy
most dynamic section. rethink this name since it is also a content type?we have old media links here (mainly to show where we come from), but the greater value is in what's being pushed out through our activity on others' sites or in the field, and what we find valueable and put in the context of media literacy ed.
about us
global stuff
more frequent showcasing of what's being done in schools on tms.org
better Social Networking integration
use TMS to push out to schools instead of creating content directly on school sites
integration of various feeds from 3rd parties into the main content areas
styling to make sources of info clear (us or others in the field)
styling to make clear how to follow us
ability to merge aggregated content with native stuff
Pain Points
Need Flexibility to embed/incorporate 3rd party content (multimedia)
Their may be ways of incorporating content from Twitter, Google+, Diigo etc. that they provide.  I want to be able to drop those in if they fit.  Otherwise, we're talking about RSS feeds at the moment. 
I see Diigo and Twitter as the 2 places I'll be focused on dropping things that will show up on TMS.org
facebook "page" (doesn't exist yet)
google+
could be a big one: "join the 'media literacy' circle on Google+
Google Docs (will link out to them)
Vimeo Video Host
blogs
pages
videos
site will feature videos in the following areas: - embedded in blog posts - embedded in "productions" -
resources
I will mock up a layout for this content type and see how I think these different parts would look.   I will also just try archiving more projects from the past year, and see how they fit (i.e. what the parts I always have? what are sporadic? etc)
projects
we had "Projects" listed as a content type, but now I'm looking at "Resources" and thinking they are the same.
standards & concepts
collaborators
elements to be featured within content types