MULTIDIMENSIONALITY REPORT
by Brenda Montes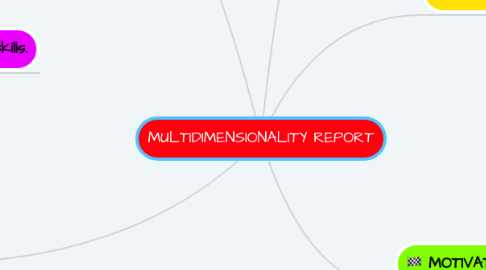 1. SELF AWARENESS
2. SELF MANAGEMENT
3. MOTIVATION
4. Deep understanding of our emotions.
5. Emotional awareness
6. Appropriate assessment of oneself.
7. Self confidence.
8. It is the component of emotional intelligence that frees us from being prisoners of our feelings.
9. Self-control.
10. Reliability.
11. Integrity.
12. Adaptability.
13. Able to find sources and emotional tendencies that can guide or facilitate the achievement of objectives.
14. Commitment.
15. Initiative.
16. Optimism.
17. EMPATHY
18. Ability to grasp and consider the feelings, needs and concerns of people.
19. Understanding of others.
20. Help others to develop.
21. Having a Service Orientation.
22. Take advantage of diversity.
23. Political awareness.
24. SOCIAL SKILLS
25. Tend to have a wide circle of acquaintances and have a gift for finding things in common with people of all kinds.
26. Influence.
27. Communication.
28. Conflict management.
29. Leadership.
30. Catalyst of change.
31. Establish bonds.
32. Collaboration and cooperation.
33. Team skills.