Which factors should be considered while planning an ET Integrated lesson?
by Asma Ihsan - 21387/TCHR/BLGTC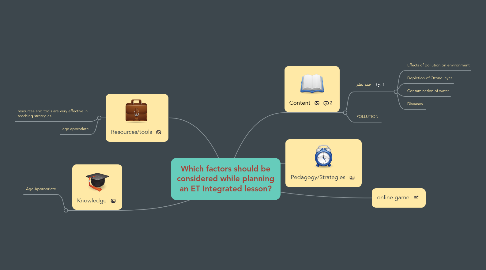 1. Content
1.1. حمد نظم
1.1.1. Effects of pollution on environment
1.1.2. Depletion of Ozone layer
1.1.3. Contamination of water
1.1.4. Diseases
1.2. POLLUTION
2. Resources/tools
2.1. resources and tools are very effective in teaching strategies.
2.2. age approriate
3. Pedagogy/Strategies
4. Knowledge
4.1. Age Appropriate
5. online game