Roll-Out To-Do's
by Calle Hellström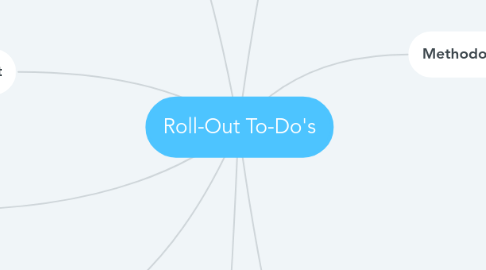 1. Staffing
1.1. Program Test Lead/Release Manager
1.2. Elux: Scrum Master
1.3. Book meeting with Resource Owners
1.3.1. Uwe Birke
1.3.1.1. Ask to extend Uwe as IT PO/Architect
1.4. Define Roles
1.5. Make Birgitta recruit Country PM
2. Methodology
2.1. Define Jira Admin for program
2.2. Define process for PO escalation to Cheif PO
2.3. Define DoR for Backlog
2.4. Create EE package
2.4.1. Define EE Template of what categories of questions to ask with examples when gathering requirements
2.4.2. Create EE deck
2.4.3. Create Demo Deck and package
3. Knowledge Transfer
3.1. Get Resource plan from SAP
3.2. Agree on documentation, placement, timing etc.
3.3. KT for Usability Release
3.3.1. One big one or one per drop?
3.4. o Tidsplan (Calle)  Integration • Kan Max göra KT istället för SAP eller inte (Calle)
3.5. o Skicka ut alla inbjudningar (Calle)  Sätta Elux ansvariga • Mumme (Calle) • Mateusz (W30, W32) (Calle) – Rapportera till styrgruppen
4. Support
4.1. Process Training
4.2. Contact Details
5. Central Release Management
5.1. Map SME's
5.2. Train SME's in Service Now process
5.3. Start reoccuring sessions
6. Tools
6.1. Jira
6.1.1. Define Workflows
6.1.2. Define number of Scrum Boards
6.1.2.1. Set rules for Scrum boards
6.1.3. Define relationship between HPQC and Service Now
6.1.4. Define the use of Components - Systems? Scrum Teams? Executing Team?
6.1.5. Define if Subtasks can be used/what task to use to enable burn down chart, velocity etc. for the required Cogni SLA's
6.1.6. Can we use Marketings Jira to enables the use of Portfolio and possibly Test Rail?
6.2. HPQC
6.2.1. Can we have an integration to JIira?
6.3. WorkSoft
6.3.1. Integration to HPQC?
7. Program Test Management
7.1. Define how to set what the test scope is
7.1.1. Implement as part of the Jira Workflow
7.1.2. Implement as part of the HPQC workflow/status provess
7.1.3. Connect Jira workflow and HPQC status to how and when to update Service Now
8. Factory Scope
8.1. Marketing First
8.1.1. • Marketing First o Effort  Zone (Calle)
8.2. Claims
8.2.1. o Roll-Out effort plan för Claims (Wenche/Calle)