RP Consideration of Question
by kat robinson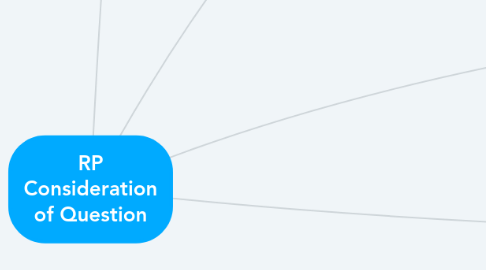 1. I will learn empathy for the sufferers of this disease through the unfortunate contraction due to the lack of knowledge at the time and ignorance of other ways of cleaning. Knowing this I will be able to convey my empathy through my folio towards those people and offer advice to help prevent other cases of it occurring.
2. transmisable in any other way
3. By learning more about this topic i can learn more about the field I want to go into for a career (virology). I can learn about cleaning methods specific to all diseases as well as what could be advised for prions, and make connections with people that could help me
4. Health
4.1. Prion Diseases
4.1.1. transmission through bovine (BSE)
4.1.1.1. Are Factors that promote disease in people as VCJD the same in cattle
4.1.1.1.1. Life Style?
4.1.1.1.2. Genetics that make it easier to take over?
4.1.1.2. are the issues that caused cows to contract the disease still occuring
4.1.1.2.1. Feed?
4.1.1.2.2. Living conditions?
4.1.1.3. can you only get it though digesting meat or is it possible that hen in slaughter house some gasses might carry it
4.1.2. Transmission through improperly cleaned medical apparatus, infected transplants or hormones
4.1.2.1. ability to be more infective through particular transplants
4.1.2.1.1. Transplants closest to brain?
4.1.2.2. Transfusion through blood
4.1.2.2.1. people in England during Mad Cow cant give blood
4.1.2.3. is it only hormones taken from deceased or already infected?
4.1.2.3.1. screening process?
4.1.2.4. ways of cleaning instruments
4.1.2.4.1. possible instrument damage preventing better cleaning methods?
4.1.2.4.2. any chemicals that can entirely eradicate disease from equipment?
4.1.2.4.3. are there already steps in place for this?
5. Capability: Personal and social- empathy
6. Capability: personal and social- connections
6.1. This will provide me an opportunity to try and connect to people in other parts of the world to expand my network so that I can get primary information from people that is only specific to what I want to know to refine my information more.
7. Capability: personal and social- planning future goals