GERUNDIOS E INFINITIVOS
by Mayra Cordero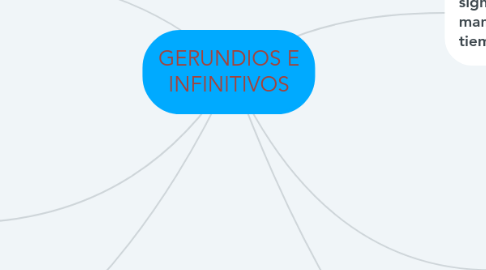 1. Infinitivos: El infinitivo expresa el significado del verbo de una manera general, sin referencia a tiempo alguno.
2. Usos: Dare y Help son verbos que admiten el infinitivo con o sin el uso To. Make y let admiten el infinitivo sin el To. Ask, know, forget, understand, show, decide, change, remember, explain, tell cuando los verbos principales van seguidos por un pronombre interrogativo.
3. Gerundios: Es la terminación usada para demostrar una accion.
4. Usos: Stop, Finish, Delay, Enjoy, Mind, Suggest, Imagine, Regret, Love, Admit, Deny, Consider, Practice,Miss, Postpone, Risk, Hate, Dislike. Los verbos seguidos de partícula (preposición o adverbio). Verbos que están detrás de una preposición. Y los verbos que van detrás de los adverbios before y after.
5. Ej:Tom explained to me how to change a wheel of the car.
6. Ej: Before going out I phoned Ann.