BIG BROTHERS BIG SISTERS Every Child Who Needs a Mentor, Has a Mentor
by Jennifer Murphy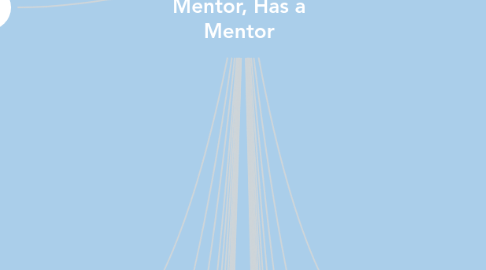 1. CRITERIA FOR PROGRAM
1.1. School principals (often in consultation with staff members) and parents/guardians can refer children and youth for consideration to become a mentee. For example: ENROL A YOUNG PERSON - Big Brothers Big Sisters of Clarington
1.2. A mentee must be between the ages of 6 and 16 years. The mentoring relationship can be supported by the agency through to 18 years of age.
1.3. An Enrollment Coordinator work with parents/guardians to review situations and determine how a mentor would be of benefit. Factors that would be considered regarding children's needs include: * Parent or guardian support * Adult involvement other than the parent(s) or guardian(s) * Peer relationships * School performance * Involvement in community activity * Living environment *Ability to form and maintain a healthy, safe relationship *Ability to perform self-care
2. MISSION: Big Brothers Big Sisters commit to Canada's young people that they will be leaders in providing them with the highest quality, volunteer-based, mentoring programs.
3. SERVICES & PROGRAMS: Offers one-to-one, in-school, and group programs as well as summer day camps.
3.1. Examples of programs offered within schools
3.1.1. IN-SCHOOL MENTORING matches elementary girls and boys with a caring adult mentor to meet during school hours and on school property to share in fun activities like arts and crafts, board games, sports and baking.
3.1.2. GO GIRLS! HEALTHY BODIES, HEALTHY MINDS is a school-based mentoring program for girls in grades 7 and 8. The program promotes active living, healthy eating and positive self-esteem.
3.1.3. GAME ON! EAT SMART, PLAY SMART! is a school based mentoring program for boys ages 11 to 14. This program provides boys with the information and support to make informed choices about healthy living through physical activities, healthy eating and facilitated discussion.
3.1.4. TEEN MENTORING matches caring high school student mentors (ages 16+) with elementary school students from a nearby school. The mentors and students meet in a supervised group setting for one hour each week during school hours at a participating elementary school throughout the school year.
4. REFERENCES
4.1. Our Programs - Big Brothers Big Sisters of Peel
4.2. Home | Big Brothers Big Sisters of Canada
4.3. Home | Big Brothers Big Sisters of Canada
5. newcomer children and youth
6. CONVERSATION CLUB provides newcomer
7. youth ages 12 to 18 with opportunities for
8. social integration with youth mentors. Youth
9. and their mentors meet weekly in a group
10. setting to participate in workshops, field
11. trips, group games and activities. The
12. program focuses on English language
13. conversation and presentation skills,
14. learning about Canada, sharing common
15. experiences and increasing peer
16. connections across cultures.NEWCOMER ART PROGRAM is a mentoring
17. program for newcomer children, including
18. Syrian newcomers, in grades 2 to 5. The
19. program provides opportunities for
20. self-expression, English language skill
21. development and supportive interactions
22. with mentors. Children and mentors meet
23. weekly in the school within a supportive
24. group setting to share creative art, drama
25. and music.GO GIRLS! NEWCOMER PROGRAM is a
26. school-based mentoring program for girls
27. in grades 7 and 8 that have recently arrived
28. as a refugee or newcomer. The program is
29. run from an anti-oppressive lens to
30. promote active living, healthy eating and
31. confidence building.