It could be more reasonable to leverage GoPro brand Under the camera category, or remain in Technology industry. While it can Partnering with other company to broaden business and being Multi-scene application, thus in ways to Organically reaching to perspective customers in New markets.
by Kaiyue Chen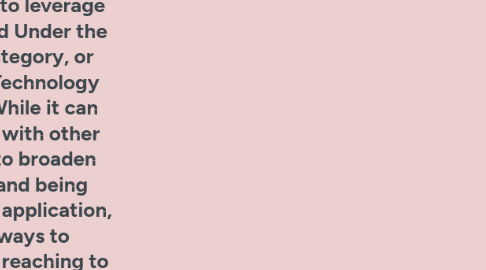 1. GoPro needs to foster new resource, such as building relationship, brand extension, create new demands, discover prospective customers.
1.1. The idea of GoPro has attracted many investors
1.1.1. Before 2004, a High-Tech toy that satisfied personal interest.
1.1.2. After 2004, GoPro has attracted a group of people with same interest.
1.1.3. In 2006, become a 'family owned' company with 8 employees , products sold by REI
1.1.4. In 2011, raised $88 million in its first round of venture capital funding.
1.1.5. In 2012, raised $200 million of corporate funding from Foxconn.
1.1.6. In 2014, raised $ 427 million in its Initial public offering, and tripling in price over next three month
1.2. Its market strategy cannot support GoPro a healthy operation. It needs help for both product development as well as be introduce to other market.
1.2.1. Market saturation
1.2.2. Rat race in this industry.
1.2.3. Insight from Virgin. Minority investments in other companies can taking a brand into any different places.
1.2.4. Increasing sales and marketing spends.
1.2.5. Increasing costs on spokesperson
2. Re-segmenting the market and jumping out from their previously narrow market. GoPro is an lifestyle which can embrace every person who loves life.
2.1. Digging into customer' needs and being worth waiting.
2.1.1. Currently largely supported by sports-fanatic.
2.1.2. Successful when GoPro is Customer-centric but failure when Product-centric.
2.2. Research has shown that GoPro's main customer are youth, male, be married, and those who have child.
2.3. Some key words of GoPro's image are exciting, lifestyle, experience and infinite possibilities.
2.4. Accessories are natural extension that broaden GoPro's usage scenario
3. Carrying out Direct-sales-Model
3.1. Increase media exposure, convey the spirit of sports, strengthen professional status
3.1.1. GoPro wants to be slightly untouchable but accessible at the same time.
3.1.2. Insight form Red Bull. Only sponsor to the best could be one way to achieve successful brand trademark.
3.1.3. GoPro has discovered a few sport talents, and accompanied them to become the world top athletes.
3.2. Company structure should be optimized to reduce management issue while improve customer experience.
3.2.1. More hierarchy of distributer can cause to pricing failures and unfair profit distribution.
3.2.2. Has focused on social media platform and got very good response, as well as saving a lot of marketing costs.
3.2.3. Advertising content are unbidden created and delivered by customers.
4. The image of GoPro's electronic equipment is deeply rooted in people's mind, enter into other industry at this time may lead to brand dilution. And may also put itself into another competition.
4.1. Even through there are many kind of sports can possibly be a extension choice, but lack of necessary associations with GoPro brand.
4.1.1. Surfboard is a natural extension of GoPro, which is an industry lacking of leading brand
4.1.2. Although there is a company willing to cooperate with GoPro to entry mountain bike industry, there is still challenges from established players.
4.1.3. Skis and snowboard industry has growing slowly, and sales on accessories are overweight equipment.
4.1.4. The creator of GoPro are uncomfortable with the idea that someone else control this brand.
4.1.5. Insight from Virgin. category extension may cause to brand dilution,and may be counterattack by a powerful competitor
4.1.6. Establishing partnerships could mitigate costs, resources and risk.
4.2. GoPro is a leading brand which produce High-tech activity capture under camera category, and this identity has heavily impressed their advocates.
4.2.1. GoPro is a solution for capturing footage in action
4.2.2. Initially entered a specialty camera market.
4.2.3. As an action camera, GoPro has attracted its core customers, and in return gain a strong advocation.
4.2.4. In 2015, GoPro has been redefined as the world's leading activity capture company.
4.2.5. Although the sale of GoPro was declined, it is still the most favorable brand.