PM Prayut shakes hands with AKB48
by Chorpaka Chua-oon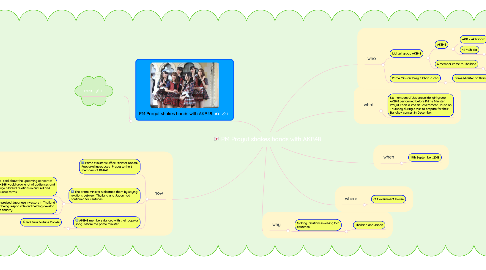 1. PM Prayut shakes hands with AKB48
1.1. Credit
2. how
2.1. Prime Minister's Office Minister Kobsak Pootrakul introduced Prayut to the 6 members of BNK48
2.2. The prime minister welcomed them by saying relations between Thailand and Japan had continued for centuries.
2.2.1. He said about the upcoming concert of AKB48 would draw a lot of audiences and forge bilateral relations in cultural and tourism terms.
2.2.1.1. bilateral relations : relations involving two countries - ความสัมพันธ์ระหว่างสองประเทศ
2.2.2. He praised Japanese investors in Thailand for being responsible and helping develop the country.
2.3. AKB48 members danced with their popular song before the prime minister
2.3.1. Koi Suru Fortune Cookie
3. what
3.1. Six members of Japanese idol girl group AKB48 performed before Prime Minister Prayut Chan-o-cha at Government House on Thursday during a visit to prepare for their Bangkok concert in December.
4. why
4.1. Making relations involving two countries.
4.1.1. Thailand and Japan
5. who
5.1. Idol girl group AKB48
5.1.1. AKB48
5.1.1.1. AKB = Akihabara
5.1.1.2. 48 = Shi Ba
5.1.1.2.1. Name of president of Produce office
5.1.2. 6 member came to Thailand
5.1.2.1. Nanami Asai, Erii Chiba, Saho Iwatate, Shinobu Mogi, Chiyori Nakanishi and Yukari Sasaki.
5.2. Prime Minister Prayut Chan-o-cha
5.2.1. Prime Minister of Thailand (29th)
6. where
6.1. at Government House
7. when
7.1. 14th September, 2018