I will fail out of college based on the courses I need to take for my career.
by Aaryanna Webb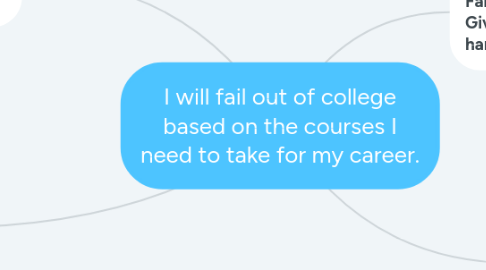 1. Feelings: Scared, Nervous, Doubtful, anxious, fearful.
2. Behavior: Procrastinating, Falling asleep in class, Giving up when it gets hard, Not trying
3. Thoughts: I'm not good enough, College is more work added on to what I'm already not good at, I'm going to fall below the requirements needed for my courses to pass,
4. Experience: I was thinking about what school I wanted to go to and I seen a post saying most students won't make after high school. The acceptance rate for someone like me was about 50% meaning I had a 50- 50 chance of going to college and then I came across Cristo Rey and how they have a 100% acceptance rate it gave me a little hope.