DOS AND DON´TS
by diann marquez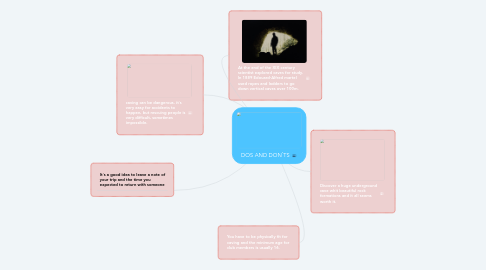 1. At the end of the XIX century scientist explored caves for study. In 1889 Edouard-Alfred martel used ropes and ladders to go down vertical caves over 100m.
2. Discover a huge underground cave whit beautiful rock formations and it all seems worth it.
3. You have to be physically fit for caving and the minimum age for club members is usually 16.
4. It´s a good idea to leave a note of your trip and the time you expected to return with someone
5. caving can be dangerous. it´s very easy for accidents to happen, but rescuing people is very difficult, sometimes impossible.