My reflection
by DIANA CHOY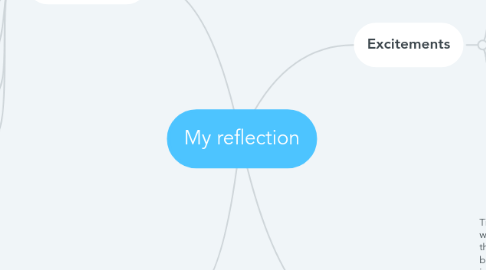 1. Excitements
1.1. Deeper understanding of the concept of agency and how to promote it among young learners and the wider community in the process of programme improvement
1.2. Participants are empowered to construct success criteria of workshop and focus their development of teacher capabilities
1.3. As a language specialist it is exciting to see the development of multilingualism in school and the use of different inclusion strategies to support learners of different language backgrounds
1.4. Wellbeing and positive relationship is highlighted in the PiP
2. Worries
2.1. Time: my upcoming workshop is in 2 weeks. I am trying very hard to incorporate the changes but not confident that I can build in all elements of the enhancement into the workshop.
2.2. Using scenarios is a powerful way to help participants making connections, but I do not have much resources on this area
2.3. There are different levels of experience and understanding of PYP in my team. Some of the team members might not see themselves as agent for change and that will cause potential challenges to programme enhancement.
3. I still need to find out...
3.1. Become more familiarized with the newly released PiP, the TSMs, etc.
3.2. Get familiarized with the revised PSPs before I conduct any school visit.
3.3. The design thinking approach when supporting workshop participants on re-framing their action plan
4. My next steps
4.1. Build professional network to share learning and wondering
4.2. Communicate the enhancement with my team. Highlight the changes that are most relevant to our daily practice. Address feelings and concerns to the changes and develop a shared understanding
4.3. Reflect current practice and programme implementation through the lens of learner agency and the revised PSPs
4.4. Prioritize our next steps to move forward in terms of programme implementation
4.5. Plan for future workshops using the new workshop planner
4.6. Use teacher capabilities to set goals for personalised professional development