IBM Canada
by
polly rt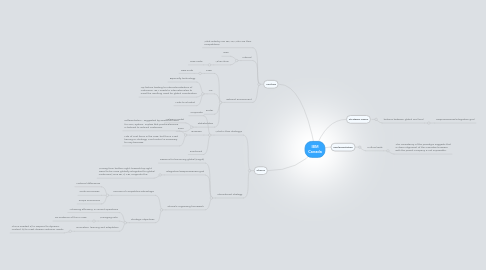 0.0
stars - reviews range from
0
to
5
IBM Canada
Choice
What is their strategy?
Corporate
Business, Differentiation - suggested by existance/need for CRM system. Implies that produce/service is tailored to indivual customers., Lots of cost focus in the case, but this is a red herring re: strategy. Cost control is necessary for any business.
Functional
International strategy
Reasons for becoming global (Kogut)
Integration/Responsiveness grid, Moving from bottom right, towards top right. Need to be more globally integrated for global customers ('One IBM') CRM supports this
Ghosal's organising framework, Sources of competitive advantage:, National differences, Scale economies, Scope economies, Strategic objectives, Achieving efficiency in current operations, Managing risks, No evidence of this in case, Innovation, learning and adaptation, This is needed a) to respond to dynamic context. b) to meet diverse customer needs
Implementation
Cultural web
The consistency of the paradigm suggests that a closer alignment of the Canadian business with the parent company is not impossible.
Strategic issues
balance between global and local
Responsiveness/integration grid
Analysis
What industry are IBM in? Who are their competitors?
Internal
R&C
Value chain, New node
External environment
STEP, New node
YIP, Especially technology, Yip factors leading to internationalisation of customers. IBM needs to internationalise to meet the resulting need for global coordination, Links to Ghoshal
Porter
Stakeholders, Saliency model, KSFs