Science and Christianity
by Erich Smith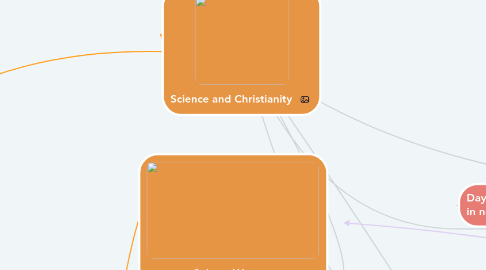 1. Culture War
2. Dayton, Tennesee. A small town in need of recognition.
3. The towns officials such as the Mayor, and Police Chief ask a young teacher named John Scopes over for dinner.
4. The men ask John Scopes, as a way of putting the town on the map, ask him to read Darwin's Origin of Species in his classroom.
5. The idea of teaching, or reading anything pertaining to evolution was prohibited in schools.
6. This was seen as a win in the eyes of Christians in a bitter culture war.
7. John Scopes agrees, and just as he starts to read Darwin's Origin of Species, the Police Chief storms in to arrest him.
8. The Scopes Monkey Trial was the biggest publicity stunt!
9. John Scopes was indicted. There was cameras, and news coverage and even a chimp that walked off the train in a three price suit!
10. Anti-Evolution League was also showing support in this culture war.
11. The Trial
12. The Procecuter: William Jennings Bryan.
13. For the Defense: Clarence Darrow
14. Celebrity showdown
15. William Jennings Bryan takes the stand as a Bible expert (he is not a Biblical expert): He does poorly.
16. William Jennings Bryan wins the case.
17. ALL OF THIS DID NOTHING TO SETTLE THE DEBATE BETWEEN CHRISTIANITY AND EVOLUTION!
18. FALSE DICHOTOMY