LOGICAL FALLACY
by Hương Trần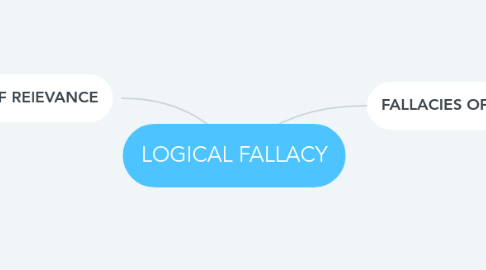 1. FALLACIES OF INSUFFICIENT
1.1. Appeal to authority / the source is unreliable
1.2. Appeal to ignorance /smt unproven
1.3. False alternatives / "either-or"/2 option with false
1.4. Loaded question/unfair or unwarranted
1.5. Questionable cause/ reasons irrelevant , wrong cause .
1.6. Hasty generalization/conclusion from a sample
1.7. Slippery slope/serious consequences
1.8. Weak analogy/ compare things .same characteristic but not all its.
1.9. Inconsistency/conflict statements.
2. FALLACIES OF RElEVANCE
2.1. Ad hominem/attacking opponent's characters or personal traits
2.2. Attacking the motive/Arguer's motive
2.3. Look who's talking/ ,mistake again.
2.4. Two wrong make a right/citing another's wrong, justify wrongful act by accusing someone else's wrong.
2.5. Scare tactics/threatening
2.6. Appeal to pity/Evoke feeling of pity
2.7. Bandwagon /follow the trend-follow the crowd
2.8. Straw man/Misrepresenting opponent's argument.
2.9. Red Herring/Raising irrelevant issue
2.10. Equivocation/keyword of different meaning.
2.11. Begging the question/conclusion is one premise.