Robert Misik
by
Dan Taylor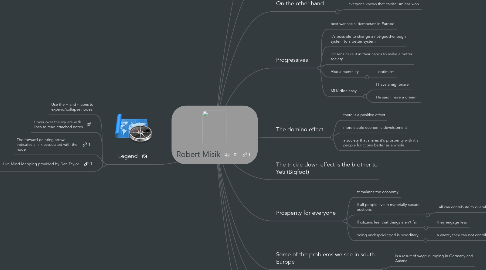 3.0
stars -
1
reviews range from
0
to
5
Robert Misik is an Austrian journalist and political author, living and working in Vienna. He writes on a regular basis for the German Taz, as well as for the Austrian periodicals Profil and Falter. Furthermore, Mr. Misik runs a Vlog on the website of the Austrian daily "Der Standard" and is a successful non-fiction author, with bestsellers like "Genial dagegen". His views are trending to the left, towards social democratic theses, and he is often outspoken against neo-liberalism. 2010, Robert Misik was awarded the "Journalist of the Year" prize in the online category, a distinction of the periodical "The Austrian Journalist".
Legend
Use the + and - icons to expand/collapse nodes
Hover over the square with lines to read attached notes
Well done!  
Progressive in the 21st century?
I don't want to talk about Occupy Wallstreet
Many people share the mood
Capitalism itself
IS the problem
the system is unfair
consumer society leaves everything to the commodity
Makes our TV programs worse
On the other hand...
everyone knows that capitalism has won
Progressives
post war social democrats in Europe
it's possible to change a not-good-enough system to a better system
Citizens have it in their hands to make a better society
Also a mentality
MLK didn't say
The domino effect
there is a positive effect
more stable economic development
a society that shares it's prosperity with it's people functions better as a whole
The trickle down effect is the brother to Yeti (Bigfoot)
Prosperity for everyone
stimulates the economy
If all people live in materially secure postions
If citizens feel that things aren't fair
being underprivileged is hereditary
Some of the problems we see in south Europe
is a result of wage dumping in Germany and Austria
The top 1% of wage earners
consume 20% of all wages
People are no cash machines
Economic fairness triggers a series of win/win effects
An economy is dynamic
Western societies show that capitalism is evil
things aren't that simple
the market economy can be made more just
Good Capitalism