What are effect use of games and simulations in the classroom?
by Kimberly Jones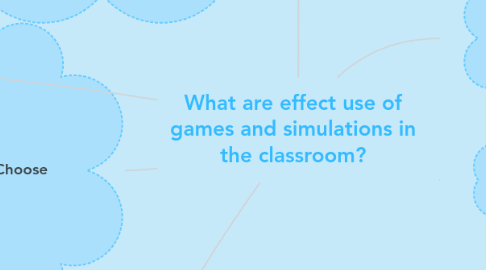 1. Game easy to load.
2. Reflect
2.1. What worked best for you?
2.2. What did not work best for you?
2.3. Is there anything that could be change?
3. Pilot
3.1. Try on several different devices to see which is best for them.
3.2. Play the game numerous times.
4. Research
4.1. Talk with your teammates.
4.2. Talk with prior teachers.
4.3. Look at online forums.
5. Choose
5.1. Make sure that the game aligns with state standards and lesson objective.
5.2. Is it at the appropriate level for students usage.
5.3. Follow a rubric/checklist.
5.3.1. How is the game play
5.3.2. When to play the game.
5.3.3. Time allotment.
6. Investigate
6.1. What technology or updates are required.