ADVANCE WEB TECHNOLOGIES
by nurul amira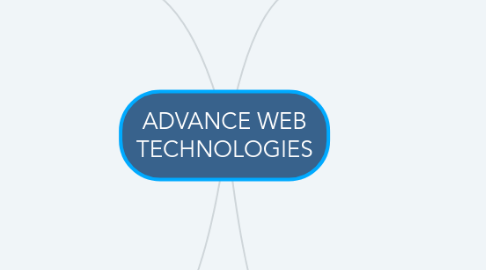 1. INTRODUCTION TO WEB TECHNOLOGIES
1.1. Web Technology aims to enhance creativity, secure information sharing collaboration and functionality of the web.
1.2. Web 2.0, Web 3.0 are the main revolutionary Technologies of it.
2. UNDERSTAND WEB APPLICATION
2.1. Web applications are software that runs on the web to provide some kind of function by using browser as its client
2.2. It requires user interaction for the application to work.
2.2.1. Example : Internet Explorer, Chrome or Firefox, and else.
3. COMPONENT OF WEB APPLICATION
3.1. Button log in
3.2. Button sign up
3.3. Setting
4. UNDERSTAND STATIC WEB PAGE
4.1. A static website contains Web pages with fixed content. Each page is coded in HTML and displays the same information to every visitor.
4.2. Static sites are the most basic type of website and are the easiest to create.