WHAT IS CITIZEN JOURNAL
by Gerlie Rose Gelacio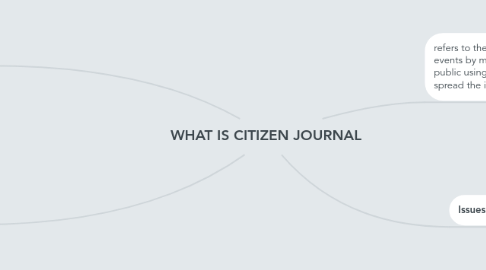 1. refers to the reporting of news events by members of the public using the Internet to spread the information.
2. Issues of Citizen Journal
2.1. lack knowledge of their rights
2.2. there's a lot of protest
2.3. lack of training and skills to verify info
3. Advantage of Citizen Journal
3.1. addresses the gaps in mainstream media
3.2. it empowers local communities.
3.3. offers multiple vantage points
4. Internet changed the news
4.1. people are easily get updated
4.2. the news is available 24/7
4.3. you have many information from different reporters