Guided Reading
by Kim Veldhuisen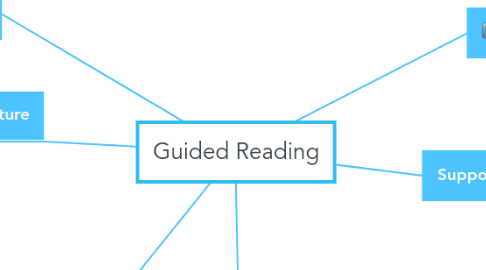 1. Getting Started
1.1. Establishing groups
1.1.1. Flexible groups
1.1.2. Ability based groupings
1.1.3. Heterogenous groupings
1.1.4. Interest groupings
1.1.5. Specific learning goals
1.2. Choosing texts
1.3. What do the other kids do?
1.4. Materials needed
2. Burning Questions
2.1. What are the effects of ability-based reading groups on children in terms of self-esteem, motivation/engagement, growth, literacy levels, etc.?
2.2. How does the use of guided reading groups affect students' reading levels (decoding), fluency, and comprehension?
2.3. How do students benefit from small group instruction?
3. Introduction
3.1. What is guided reading?
3.2. Rationale for project
4. Support for Struggling Readers
4.1. ELLs
4.2. Students with exceptionalities
4.3. Low achieving students
5. Review of Literature
5.1. Benefits
5.1.1. Differentiated instruction
5.2. Limitations
6. Support for teachers
6.1. Resources
6.1.1. Fountas and Pinnell
6.1.2. Jan Richardson
6.2. Addressing teachers' challenges
7. Components of a Lesson
7.1. Phonological awareness and decoding
7.2. Vocabulary
7.3. Comprehension
7.4. Fluency
7.5. Writing
7.6. Morphology