Three Branches Of Government.
by Lawrence Ochea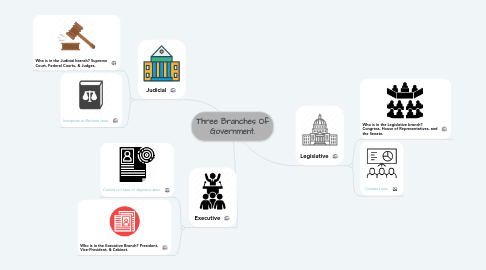 1. Legislative
1.1. Who is in the Legislative branch? Congress, House of Representatives, and the Senate.
1.2. Creates Laws.
2. Executive
2.1. Carries out laws or Approve laws.
2.2. Who is in the Executive Branch? President, Vice-President, & Cabinet.
3. Judicial
3.1. Who is in the Judicial branch? Supreme Court, Federal Courts, & Judges.
3.2. Interprets or Reviews laws.