Assessments
by Julissa Guzman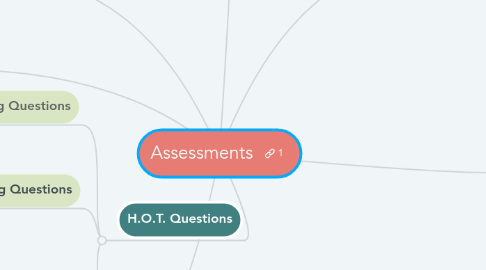 1. 2. Interim/Benchmark
1.1. Example
1.2. Definition
2. 3. Summative
2.1. Definition
2.2. Examples
3. 4. Performance
3.1. Definition
3.2. Example
4. 5. Diagnostic
4.1. Definition
4.2. Example
5. H.O.T. Questions
5.1. Guiding Questions
5.1.1. What is in space?
5.1.2. -What do you know about space?
5.2. Opening Questions
5.2.1. What observations did you make during the moon cycle?
5.2.2. What did you notice that was interesting about the cycle of the moon?
5.3. Closing Questions
5.3.1. Create a moon calendar, what will you need to know?
5.3.2. How will you shade the moon on certain phases?
6. 1. Formative
6.1. Examples
6.2. Definition
7. Moon Cycle