Roles of human resources representatives within an organization
by Marcus Dabney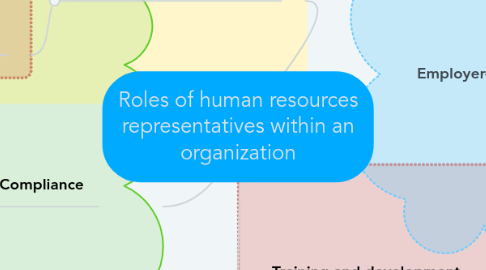 1. Recruitment and retention
1.1. HR advertises job postings, source candidates, screen applicants, conduct preliminary interviews.
1.2. HR reps coordinate hiring processes with managers.
2. Training and development
2.1. Assists with new hire orientation training
2.2. Assists with leadership training for newly hired supervisors and recent promotes
3. Employer-Employee Relations
3.1. HR reps help strengthen the employer-employee relationship by measuring job satisfaction, employee engagement and resolving workplace issues.
3.2. HR reps assist with developing management response to union organizing campaigns, bargaining agreements and interpretations of labor union contract issues.
4. Labor Law Compliance
4.1. Helps ensures compliance for federal and state employment laws such as Title VII of the Civil Rights Act, the Fair Labor Standards Act, the National Labor Relations Act and many other rules and regulations.
4.2. Mitigates workplace complaints based on unfair employment practices.