Assessment
by Cindy Corrales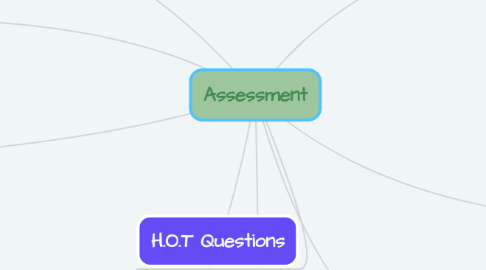 1. Closed
1.1. Create a diagram showing the life cycle of a plant?
1.2. Plant a bean and keep a journal tracking it's journey through the life cycle.
2. Open
2.1. What are the four steps in the plant life cycle?
2.2. What is a life cycle?
3. Guiding
3.1. What happens after the seed is planted?
3.2. What are the things a plants needs to complete it's life cycle?
4. Formative
4.1. Examples
4.2. Definition
5. Interim/Benchmark
5.1. Definition
5.2. Examples
6. Summative
6.1. Definition
6.2. Examples
7. Performance
7.1. Definition
7.2. Examples
8. Diagnostic
8.1. Definition
8.2. Examples
9. H.O.T Questions