Ruth Benedict: Patterns of Culture How can important elements of a politics of universal dignity and a politics of difference be located?
by
Nancy Herrera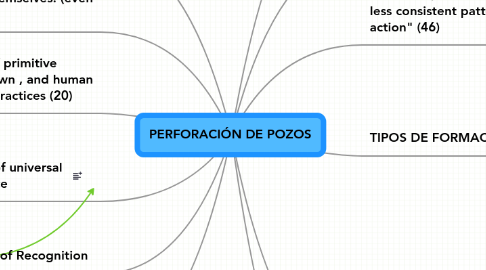 0.0
stars - reviews range from
0
to
5
Ruth Benedict: Patterns of Culture How can important elements of a politics of universal dignity and a politics of difference be located?
"The study of custom can be profitable only after... there is no preferential weighting of one or another of the items in the series for its consideration." (3)
Ruth Benedict says that this is one of the defining characteristics of the science of anthropology.
"For its purposes, any social regulation of mating and reproduction is as significant as our own". (1)
"Anthropology was by definition impossible as long as these distinctions between ourselves and the primitive, ... held sway over people's minds" (3)
Tribes think of themselves as the only humans, as referenced by the name they give themselves. (even though they interact with others) (7)
saying that she is using the study of primitive cultures to better understand our own , and human nature in general (17) and cultural practices (20)
"A culture, like an individual, is a more or less consistent pattern of thought and action" (46)
Use of word "consistent" is positive.
Cultures are more than the sum of their parts (47)
Where are there elements of politics of difference?
CANNOT WEIGH ANY CULTURE AS BEING MORE SIGNIFICANT THAN ANOTHER (1)
Taylor definition: "What we are asked to recognize is the unique identity of this individual or group, their distinctiveness from everyone else".
Cultural Relativism
Cultures all selected traits from a "great arc". Quote, "In culture we must imagine a great arc in which are ranged the possible interests provided either by the human age-cycle or the environment" (24)
"what really binds men together is their culture- the ideas and standards they have in common" (16)
A discussion of culture, should be based on a wide selection of possible cultural forms (16)
"Every culture, every era, exploits some few out of a great number of possiblilites" (36)
"The diversity of culture results from... a complex interweaving of cultural traits" (37)
Each culture has worth, even though they are different.
Relationship between politics of universal dignity and politics of difference
"The politics of difference is full of denunciations of discrimination and refusals of second-class citizenship
Politics of difference is based on equal recognition, in essence, the politics of equal recognition
Politics of universal dignity sought nondiscrimination, politics of difference requires preferential treatment.
Politics of Recognition
Self-contradictions
using the word "primitive"
Last paragraph in pg 56- "A few cultures understood as coherent organizations of behavior are more enlightening than many touched upon only at their high spots" What should I make of this?