GOOGLE DOCS
by Mika-Ella Maravilla Castaneda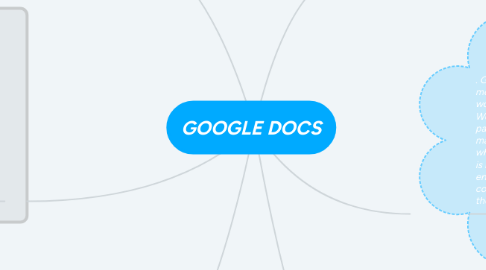 1. With Google Forms, you can create surveys that are automatically saved to your Google Drive for easy access and review from Google Docs.
2. Users of Google Docs can import, create, edit and update documents and spreadsheets in various fonts and file formats, combining text with formulas, lists, tables and images.
3. . Google Docs is compatible with most presentation software and word processor applications. Work can be published as a Web page or as a print-ready manuscript. Users can control who sees their work. Google Docs is ideal for publishing within an enterprise, maintaining blogs or composing work for viewing by the general public.
4. Google Docs is a word processor included as part of a free, web-based software office suite offered by Google within its Google Drive service. This service also includes Google Sheets and Google Slides, a spreadsheet and presentation program respectively.
5. Google Docs is available as a web application, mobile app for Android, iOS, Windows, BlackBerry, and as a desktop application on Google's ChromeOS. The app is compatible with Microsoft Office file formats.
6. ADVANTAGES: You can work on your documents from anywhere — whether or not you have Internet. It allows anyone to easily create and edit their own shareable document. You can enhance your piece. You can Use Voice Typing Google Docs lends itself to collaborative projects in which multiple authors work together in real time from geographically diverse locations. With Google Docs, it's easy to integrate with other useful tools such as Google Sheets and Google Forms. If you create a spreadsheet or chart in Google Sheets, you can insert that information directly into Google Docs.