Reinforce cycling experience for seniors using sound design
by Diyang Zhang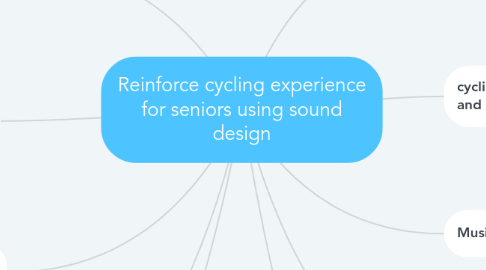 1. sound design:Art of creating sounds
2. cycling experience: including safe and cozy.
3. Problems seniors face: less agility and sensitive when they on the road.
4. What government can do: using voice instruction in tough road condition
5. What kind of sound that can most alert people
6. Music that suitable for senior
7. Current bikes type
8. Sound that may cause neuro disorder of old people.
9. Different Sounds meaning.
10. What the level of sound is best, won't make people nervous while alert them.
11. How can we use sound to make senior's cycling experience more safe while don't make them nervous because of these sounds?