THEORIES OF LEARNING.
by Alex777 eliseovc777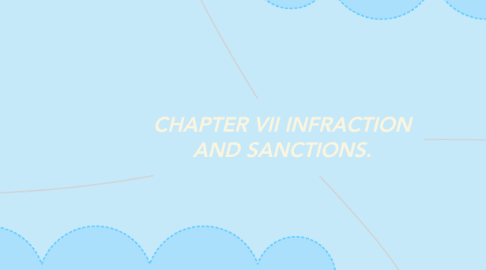 1. BEHAVIORISM.
1.1. The theory that human and animal behavior can be explained in term of conditioning.
1.1.1. there are two types of conditioning.
1.1.1.1. Classical conditioning
1.1.1.1.1. It is a form of learning in which first there is a conditioning stimulus and then we get a conditioned response.
1.1.1.2. Operant conditioning.
1.1.1.2.1. It is a form of learning, in which rewards, reinforcement in punishment prevail to obtain each change in the behavior of a person.
2. COGNITIVISM.
2.1. Studies the mental processes relate to knowledge also facilitate symbols connection.
2.1.1. Discovery learning.
2.1.1.1. Is a method in which we have the facilities the solve problems, throughout situation that happen in the past, and founding solutions by discovering new things to be learned.
2.1.2. Meaningful verbal learning.
2.1.2.1. It refers to use the previous knowledge that a person have and it is helpful to build in new learning. It makes the students motivated to learn.
3. SOCIAL LEARNING THEORY. (SLT)
3.1. This method of learning is based on observation in censorial experiences.
3.1.1. According to Albert Bandura.
3.1.1.1. Attend to pertinent clues.
3.1.1.1.1. Ignore the situations that could affects our behavior.
3.1.1.2. Code for memory (store a visual image)
3.1.1.2.1. A form in which keep information.
3.1.1.3. Retain in memory.
3.1.1.3.1. The information that we remember in a clearly way.
4. SOCIAL CONSTRUCTIVISM.
4.1. LEV VYGOTSKY
4.1.1. Zone of proximal development. "The different between what a learner can do without help and what he or she can do with help".
4.2. It is a theory of learning which emphazice that human acquire and construct knowledge by the interaction in others.
5. MULTIPLE INTELLIGENCE.
5.1. It refer that there are a different types of intelligence that each person have those are:
5.1.1. Verbal linguistic.
5.1.2. Visual Spatial.
5.1.3. Logical mathematical.
5.1.4. kinesthetic.
5.1.5. Musical.
5.1.6. Naturalist.
5.1.7. interpersonal.
5.1.8. Intrapersonal.
6. BRAIN-BASED LEARNING.
6.1. It is a theory of learning that study how our brain works in the context of education, and go hand with neuroscience and constructivism.
6.1.1. Some of the governing principles are :
6.1.1.1. Brain is a parallel possessor.
6.1.1.2. A search for meaning.
6.1.1.3. Emotion are critical.
6.1.1.4. Focused attention and peripheral perception.
6.1.1.5. Several types of memory.
6.1.1.6. Embedded learning sticks.