MAGNETS
by Sasy Pepe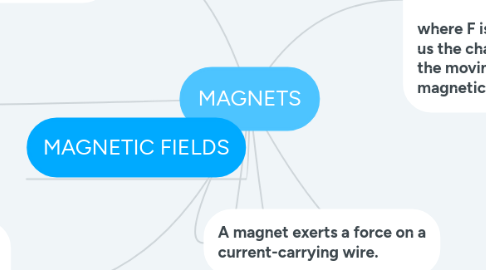 1. The force on a moving charge,the Lorentz force,is related to the force on a current: where F is the magnetic force,q us the charge,v is the velocity of the moving charge,and Bis the magnetic field.
2. They have two poles (North/South) Like poles repel and unlike poles attract.
3. Cutting a magnet in half creates two smaller magnets
4. . = x
5. MAGNETIC FIELDS
6. A magnet exerts a force on a current-carrying wire.
7. They are visualized using magnetic field lines(closed loops). By convention,they exit from the north pole and enter at the south pole.
8. Electric currents produce magnetic fields. The direction of the magnetic field is given by the right-hand grip rule.
9. The force F depends on the current I,the length L of the wire,the magnetic field B.