SOFTBALL
by Antonio Simmons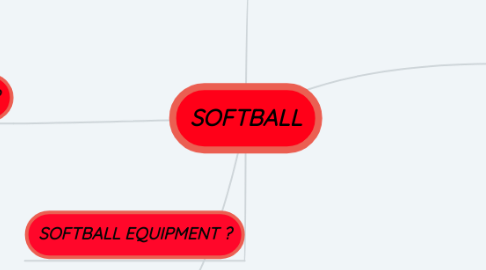 1. WHAT IS SOFTBALL ?
1.1. softball is a similar sport to baseball but with different rules and with a larger ball
1.2. softball has a base lengths of 60 feet
2. SOFTBALL EQUIPMENT ?
3. FACTS ABOUT SOFT BALL ?
3.1. Softball was an indoor sport
3.2. SOFTBALL was invented by by George Hancock in 1887
3.3. the first softball had a 16-inch circumference
4. WHEN WAS SOFTBALL INVENTED ?
4.1. softball was invented in 1887 by George Hancock
5. Softball players use equipment like Softball Bats. Softball Gloves. Batting Gloves. Softball Apparel. Softball Cleats.