13 Alternative Search Engines
by Danica Racraquin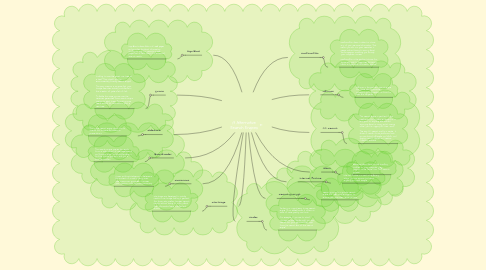 1. Swisscows
1.1. It uses artificial intelligence to determine the context of a user's query. Over time, Swisscows promises to answer your questions with surprising accuracy.
2. StartPage
2.1. StartPage was developed to include results from Google, making it perfect for those who prefer Google's search results without having to worry about their information being tracked and stored.
3. Search Encrypt
3.1. Search Encrypt is a private search engine that uses local encryption to ensure your searches remain private.
4. Gibiru
4.1. Because Gibiru doesn't install tracking cookies on your computer they purport to be faster than "NSA Search Engines."
5. Wiki.com
5.1. Wiki.com is the perfect search engine for those who appreciate community-led information as found on sites like Wikipedia.
6. DuckDuckGo
6.1. DuckDuckGo doesn't collect or store any of your personal information. That means you can run your searches in peace without having to worry about the boogeyman watching you through your computer screen. DuckDuckGo is the perfect choice for those who wish to keep their browsing habits and personal information private.
7. Giga Blast
7.1. Giga Blast indexes billions of web pages and provides the latest information, quickly. It's only for searching web pages, but offers filters for enhanced search results.
8. Ecosia
8.1. Looking to save the planet, one tree at a time? Then check out this environmentally friendly search engine! This may come as a surprise, but your Google searches actually contribute to the creation of quite a bit of CO2. To battle this issue, Ecosia uses the revenues generated from search engine queries to plant trees. Typically Ecosia needs around 45 searches to plant a new tree.
9. Slideshare
9.1. This unique search engine allows you to search for documented slideshow presentations.
10. Boardreader
10.1. This search engine queries its results from a wide variety of message boards and forums online. You should be able to find the forum you want with just a few keystrokes.
11. CC Search
11.1. This search engine is perfect if you need music for a video, an image for a blog post, or anything else without worrying about an angry artist coming after you for ripping off their work. The way CC Search works is simple – it draws in results from platforms such as Soundcloud, Wikimedia, and Flickr and displays results labeled as Creative Commons material.
12. Yandex
12.1. Yandex is an overall easy-to-use search engine. As an added bonus, it offers a suite of some pretty cool tools. For example, if you use its cloud storage service, Yandex Disk, you can search for your personal files right from the search bar of the search engine!
13. Internet Archive
13.1. Internet Archive is a vast online library where you can access just about anything you could imagine.