ARTICULATING BELIEFS
by Milady Melissa Cardenas Hernandez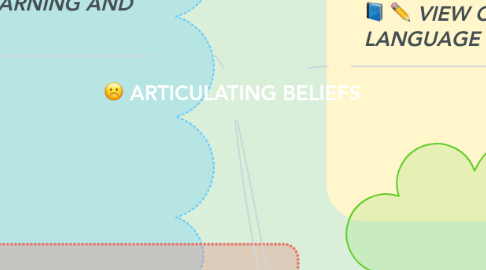 1. VIEW OF SOCIAL CONTEXT OF LANGUAGE
1.1. We as teachers have to concerned with how to adapt the language to fit or not according to the social context.
1.2. In the learning process we are able to deal with different cultural dimensions, values and customs.
1.3. There are different social groups in which the language is given.
1.4. It is important to have in mind the opinions of our students and to know that they do not learn in the same way so we can idenntify the best methos for our students.
2. VIEW OF LANGUAGE
2.1. Language involves the whole person: his culture, his education, his communicative process and his developmental process.
2.2. We can interact in different situations, for differents reasons and in different ways.
2.3. We use the method COMMUNICATIVE LANGUAGE TEACHING "offer learners ample opportunities to participate in genuine L2 interaction"(Dornyei 2013)
2.4. An emphasis of language have to be meaningful and relevant to the students.
3. VIEW OF LEARNING AND LEARNERS
3.1. Activities which engage and involves real communication by using meaninful learning to the learner promote learning process.
3.2. The teacher can hold the issues around the learning process and know the different roles of students and how they acquire the language.
3.3. People can learn in different ways and each one have a learning rhythm. Clear articulation of roles of teacher and students.
3.4. Lerners have a specific, affective, cognitive and social needs for each levels.
3.5. The interests and desires of the learners according to the learning process are related with what they want and need to learn.
4. VIEW OF TEACHING
4.1. Implies the process of how the teacher transmit his/her knowledge and thoughts.
4.2. The teacher take into account the context of students for design a course, for example: level, learning needs, interests, socio cultural contexts, expericiences.
4.3. Our past experinces as teachers and learners influence our beliefs in the classroom.
4.4. The ways of teaching and learning, the teacher transmits all his/her knowledge to the students, and negotiate skills and methods of learning.
4.5. Teacher as designer and articulator of goals and objectives of the whole process, he/she should guide class activities and do the assessment process.
4.6. The teacher's' role and teaching strategy and methodology depends of needs students.