MAJOR ETHICAL PHILOSOPHERS
by Independence Villalon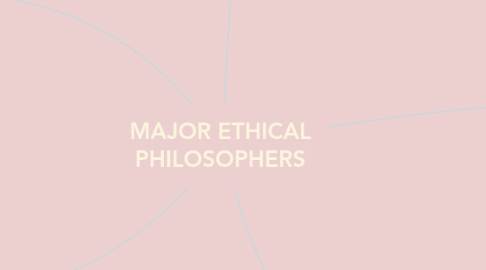 1. PLATO
1.1. Plato is the most important philosopher of western civilization.
1.2. Physical world around us is merely a pale copy of the true reality of things that exist on a higher objective plane.
2. ARISTOTLE
2.1. virtues are good habits that we acquire which regulate our emotions.
2.2. he is concerned with action, not as being right in itself irrespective of any consideration, but with action as conductive man's good.
3. IMMANUEL KANT
3.1. emphasizes a single principle of duty, we have moral duties to oneself and others, such as developing ones's talents.
3.2. Categorical Imperative, is fundamentally different from hypothetical imperatives that hinge on some personal desire
4. AUGUSTINE
4.1. Eudaemonistic, happiness is to be found with God
4.2. Your act must produce happiness achievement of wisdom.
5. THOMAS AQUINAS
5.1. Happiness is understood in terms of completion, perfection or well being.
5.2. perfect happiness the ultimate end is not to be found in any created thing, but only in God who is himself the supreme and infinite God.