21st Century Teacher Characteristics
by Ashleigh Macdonald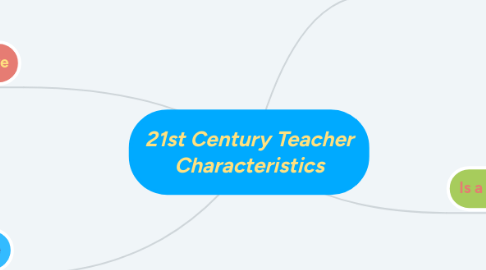 1. Be Adaptive
1.1. able to adapt to whatever comes their way.
1.2. able to look at their practice and adapt based on the needs of their students.
1.3. able to adapt to the curriculum and the requirements and be able to use their imagination to teach in creative ways
1.4. adapt when a lesson fails, and adapt to new technology
2. Is a Lifelong Learner
2.1. stay current and on top of what's new in education.
2.2. may still use the same lesson plan from years before, they know how to change it to keep up-to-date with what is curren
3. Collaborative
3.1. work well in a team.
3.2. share your ideas and knowledge with others.
3.3. Sharing your expertise and experience, communicating and learning from others
4. Prepares for the future
4.1. aware of the ever-changing trends in technology
4.2. aware of the career opportunities that will be in the coming years for their students
4.3. always advocating towards forward thinking and planning to ensure all students will not be left behind