GOALS
by maria rios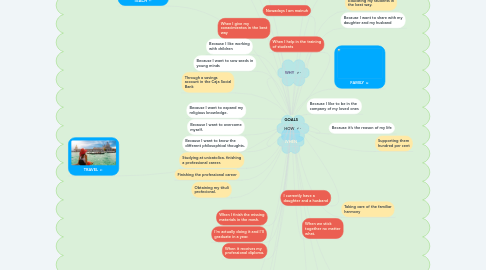 1. TEACH
2. From January, 2020
3. Through a savings account in the Caja Social Bank
4. Because i want my own house
5. Every day
6. With a daily goal of saving
7. Because I want to know different places
8. TRAVEL
9. SAVE
10. When I help in the training of students
11. When I give my conacimientos in the best way
12. Educating my students in the best way.
13. Sharing my knowledge
14. When we stick together no matter what.
15. Taking care of the familiar harmony
16. Supporting them hundred per cent
17. When it receives my professional diploma.
18. When I finish the missing materials in the mesh.
19. Obtaining my tituli profecional.
20. Nowadays I am mainuh
21. Teaching at the Institution jose Maria córdoba
22. Because I like to be at the service of people
23. Because I like working with children
24. Because I want to sow seeds in young minds
25. I currently have a daughter and a husband
26. Supporting my home
26.1. When love and trust come first
27. Because I want to share with my daughter and my husband
28. Because I like to be in the company of my loved ones
29. Because it's the reason of my life
30. I'm actually doing it and I'll graduate in a year.
31. Because I want to expand my religious knowledge.
32. WHY
33. HOW
34. WHEN
35. STUDY
36. FAMILY
37. Because I want to know the different philosophical thoughts.
38. Because I want to overcome myself.
39. Studying at unicatolica. finishing a professional career.
40. Finishing the professional career