KTLs (Key Target Leads)
by Breandan O hEaghra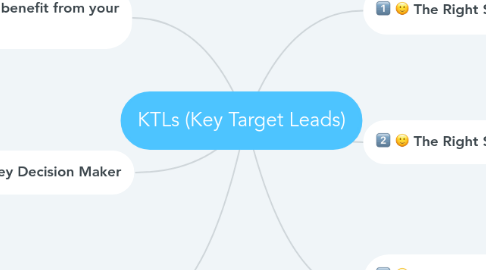 1. The Right Size Company
1.1. Turnover?
1.2. Employee Size?
2. The Right Sector
2.1. Industry?
2.2. Manufacturing?
2.3. Services?
3. Would majorly benefit from your product/service
3.1. You know you can add value
3.2. You know you can impress the prospect
3.3. You know they need your product/service
4. Details of Key Decision Maker
4.1. You've gotten his direct email address, with permission
4.2. You have his mobile or direct number, with permission
4.3. You have clarity on his/her role in the company
5. Happy to receive information on your service
5.1. The company has given a green light for you to send through information on your product/service
6. Other key info such as: are they contracted to a current supplier etc.
6.1. When does contract run out?
6.2. Are they happy with current contract?
6.3. Would they be happy for you to tender?