The study of language functions
by Camilo Diaz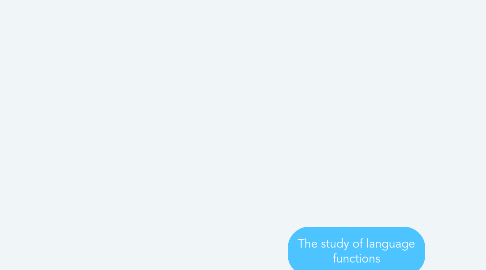 1. Semanticity
1.1. Concepts increase in complexity from the overlapping and layering of meaning.
2. Flexibility
2.1. Concepts can be used in a variety of ways
3. Productivity
3.1. Concepts mean similar ideas whether they are in spoken or written form.
4. Redundancy
4.1. Concepts increase in meaning to the point where they must become a new concept.
5. Displacement
5.1. Ideas are separate from the physical existence of a person, action, or object.