HOW DOES INDIA PROTECT THEIR MANGROVE ECOSYSTEM
by Nur Hasanah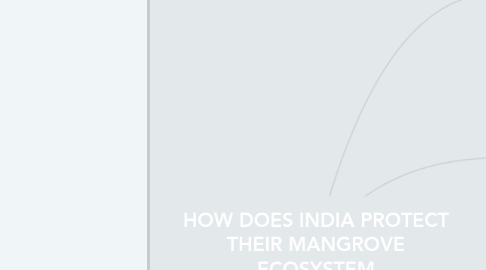 1. 1) Formulated national plan for conservation.
1.1. National Mangrove Committee was set up to promote scientific assessment and evaluation of mangrove habitats.
2. 2) Designated special Marine and Coastal Protected Areas
2.1. To protect marine, especially mangrove ecosystems.
2.2. Category II (Ministy of Environment. Forest and Climate Change, Ministry of India, 2008)
2.3. Aim at preserving biodiversity, genetic diversity and conserve and maintain the ecological process.
3. India has the largest mangrove forest in the world which is known as The Sundarbans. it is located in Ganges River delta in Bangladesh & West bengal, India.
4. 3) Restriction on expansion of shrimp farming.
4.1. Coastal Regulation Zone (CRZ)
4.2. Declare all coastal strestches of sear
4.3. Declare all coastal stretches of seas, bays and estuaries up to 500m from high tide line on the landward slide as CRZ.