PITCH The highness and lowness of sound.
by Kate Smith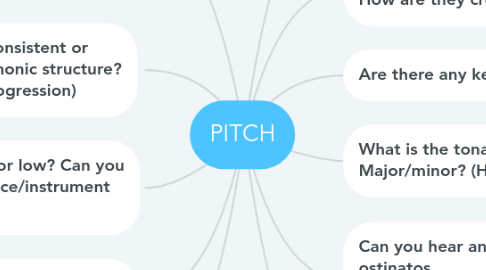 1. Can you draw a contour of the melody?
2. Is there harmony? How is it created and used?
3. Are there any key changes?
4. What is the tonality? Major/minor?
5. What is the key signature? What sharps and flats are in this key signature?
6. Can you hear any melodic ostinatos? Where/when/what are they doing?
7. Is there are consistent or irregular harmonic structure? (the chord progression)