94 ON MAIN
by Grace Rugube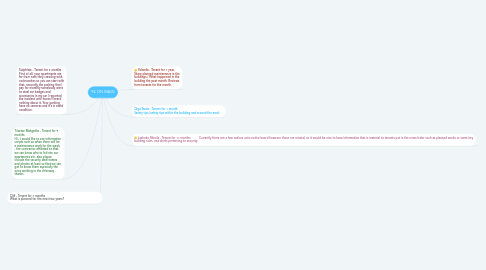 1. Yolanda - Tenant for 1 year. Show planned maintenance in the buildings./ What happened in the building the past month. Reviews from tenants for the month.
2. Olga Twala - Tenant for 1 month Safety tips (safety tips within the building and around the area)
3. Siziphiwe - Tenant for 4 months First of all, your apartments are far from neat they crawling with cockroaches so you can start with that, secondly the parking that I pay for monthly somebody went to steal car badges and accessories in my car I reported the incident until haven't heard nothing about it. Your parking have no cameras and it's in awful condition.
4. Tiisetso Makgatho - Tenant for 5 months Hi , I would like to see informative scripts such as when there will be a maintenance work for the week , the contractor affiliated so that we can know who to let into our apartments etc. also please include the security staff names and photos at least so that we can get to know them especially the ones working in the driveway . thanks
5. Cliff - Tenant for 3 months What is planned for the next two years?
6. Leshoko Mmola - Tenant for 11 months Currently there are a few notices onto notice board however those are missed, so it would be nice to have information that is material to tenants put in the news letter such as planned works or some key building rules. and alerts pertaining to security.