IMPACT OF SCHOOL DESIGN
by nikklklk kml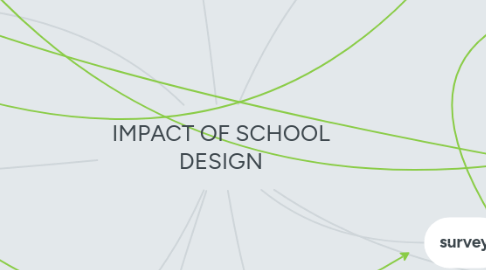 1. School Environment
1.1. light and color
1.2. noise
2. School location and Students Performance
3. Classroom and Students Performance
3.1. inadequate ventilation
3.2. inadequate light
4. Aim
4.1. To explore school which is sustainable and elevates academic performance of the student
5. Objective
5.1. To identify the factors affecting students' performance.
5.2. To investigate problems faced by the students in the school.
5.3. To design an ideal school based on the results of the research
6. Typology
6.1. This dissertation will deal with institutional typologies
7. physical design of schools
8. most of the schools are decades old and have not been redesigned since they were built.
9. school buildings and their learning environment remained relatively static
10. The curriculum has evolved over the years, and the learning space is still the same
11. survey
12. Semi-structured Interviews
13. Case Study
13.1. Allied case studies
13.2. Non-Allied Case Study
14. students
15. expectation
16. Limited information is available regarding the impact that the built learning environment has on academic accomplishment