Professional Networking
by Connor Savill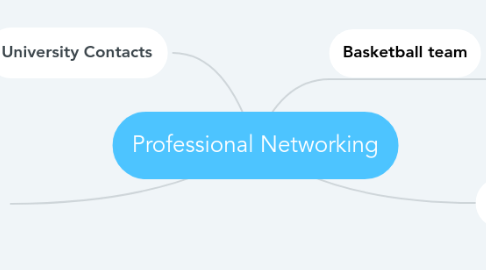 1. Basketball team
1.1. Sponsors of our basketball team are involved with the team and many of them own businesses or are involved with business in some way
1.2. Our captain and my teammate and friend is a partner at an accounting firm and has great contacts within the working industry.
2. Previous work experience
2.1. Worked for Howard Porter as an accounts receivable/junior administrator so I know people within the truck trailer industry and mining community.
3. University Contacts
3.1. Opportunities to do volunteer work and prac work for the units I do.
4. Parents Family Owned Busineess
4.1. My parents have many contacts as they have a vast number of clientele, who are often looking for work