steps to aware about health and safety rules and article
by Cristel Encabo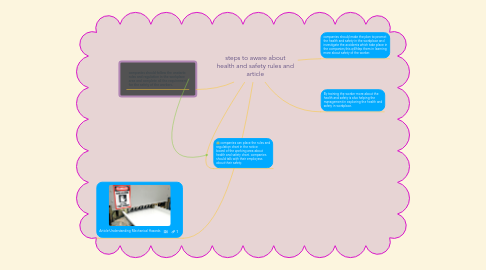 1. companies should follow the onatario rules and regulation in the workplace area and complete all the requirement for the safety of the workers.
2. companies can place the rules and regulation chart in the notice board of the working area about health and safety chart. companies should talk with their employess about their safety.
3. companies should make the plan to promot the health and safety in the workplace and investigate the accidents which take place in the companies this willhlep them in learning more about safety of the worker.
4. Article-Understanding Mechanical Hazards
5. By training the worker more about the health and safety is also helping the management in exploring the health and safety in workplace.