Safety Training for Newcomers and their Children 2019
by Stephanie Stetefeld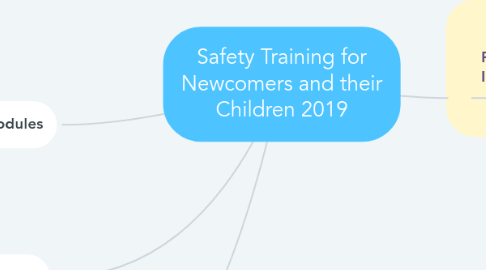 1. First Aid Courses with Interpreters
1.1. studies in Sweden showed that short, very basic training sessions (1h) are more effective
1.2. Need to find a partner
2. In Class Modules
2.1. In class Module: Dressing for Winter
2.2. In class Module: Calling 911
2.3. In class Module: Scams
2.4. Internet Safety
3. Street Safety Training
3.1. Bike safety:
3.2. Walking with a stroller and a child
4. Presentations
4.1. Car seats Presentation?
4.2. Presentation: Police in Canada
4.2.1. Mosaic had a presentation but it was more for CLB 3 and up, we asked for the PPT but they did not want to share it....
4.2.2. Need to find a partner - develop a presentation for very low level?