Teaching Standards of Practice Goals
by Catherine Chojka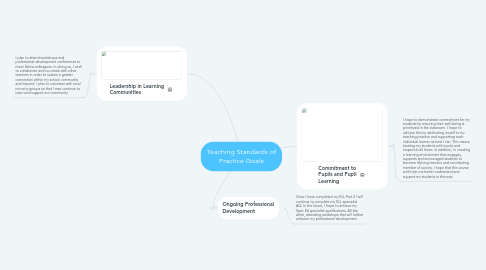 1. Commitment to Pupils and Pupil Learning
1.1. I hope to demonstrate commitment for my students by ensuring their well-being is prioritized in the classroom. I hope to achieve this by dedicating myself to my teaching practice and supporting each individual learner as best I can. This means treating my students with equity and respect at all times. In addition, to creating a learning environment that engages, supports and encouraged students to become lifelong learners and contributing member of society. I hope that this course with help me better understand and support my students in this way.
2. Ongoing Professional Development
2.1. Once I have completed my ELL Part 2 I will continue to complete my ELL specialist AQ. In the future, I hope to achieve my Spec Ed specialist qualifications. All the while, attending workshops that will further enhance my professional development.
3. Leadership in Learning Communities
3.1. I plan to attend workshops and professional development conferences to meet fellow colleagues. In doing so, I wish to collaborate and co-create with other teachers in order to sustain a greater connection within my school community and beyond. I plan to volunteer with local minority groups so that I may continue to learn and support our community.