Moving forward with my MSW degree.
by durelle wright-simons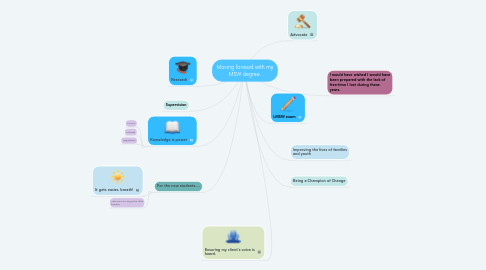 1. Advocate
2. LMSW exam
3. Research
4. Supervision
5. Knowledge is power
5.1. NASW
5.2. Policies
5.3. Legislation
6. Ensuring my client's voice is heard.
7. Improving the lives of families and youth
8. Being a Champion of Change
9. I would have wished I would have been prepared with the lack of free-time I lost during these years.
10. For the new students....
10.1. It gets easier, breath!
10.2. Take time to enjoy the little breaks!