How to be a good partner and a good administrative assistant.
by Luisa Zuluaga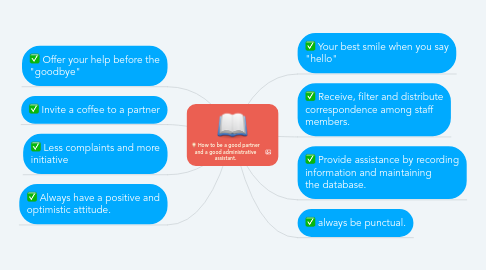 1. Your best smile when you say "hello"
2. Offer your help before the "goodbye"
3. Invite a coffee to a partner
4. Less complaints and more initiative
5. Receive, filter and distribute correspondence among staff members.
6. Provide assistance by recording information and maintaining the database.
7. always be punctual.
8. Always have a positive and optimistic attitude.